When spring has sprung it's time to turn our heads towards new life and decorating our home to reflect that. Check out these DIY Easter Wreaths which will transform a dull space into one of joy and color.
1. Plastic Eggs

Easter egg wreaths are always popular because they are super affordable and colorful and help bring all the joy of the season to your home. Make your own cardboard ring and glue on many plastic eggs with Easter grass to recreate this idea.
2. Tulle & Eggs
3. Burlap Bunny
4. Carrot
5. Purple Deco Mesh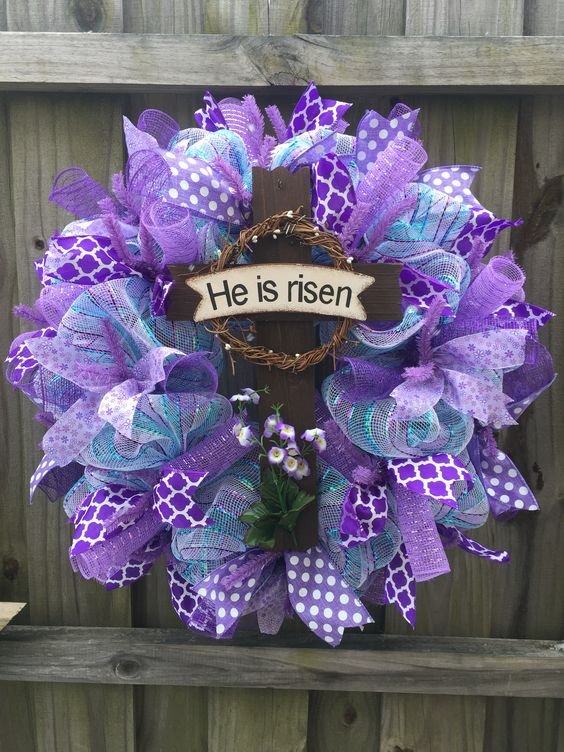 6. Gold & Purple
7. Burlap
8. Oversized Eggs
9. Cute Rabbit
10. Deco Mesh Carrot
11. Bunny Rabbit

You'll need two different sized grapevine wreaths as well as other Easterh themed supplies to make this adorable bunny rabbit.
12. Carrot with Bunny Ears
13. Jute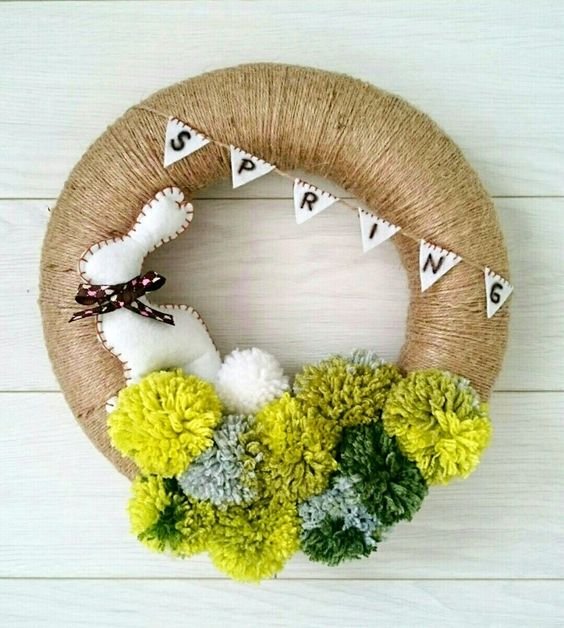 14. Easter Lilies
15. Cross
16. Blessed
17. Bunny with Eggs
18. White with Feathers