Whoever you are looking to give a little present to show your appreciation on February 14th, there are many ideas out there. These DIY Valentine's Day Party Favors for Kids are not only super cute, but budget friendly and easy to make too ! They make great trinkets for parties and also classroom Valentine's Gifts too.
Valentines can be an amazing time for craft so you can get really creative with your little gifts.  I have collected here a few unique ideas to try next Valentines day for your little ones.  Also, some are quite good for adults too 🙂
1. Rubber Ducks

An adorable duck for their bath will really set their heart afloat.
2. Butterfly Valentine Snack

Just a bag and a red pipe cleaner is all you need for this cute treat.  You can use any type of treat really in any color – I just thought red was the best here.
3. Candy Car
Fast and simple – if you would like for these to stick together properly i would recommend two-side tape
4. Fruit by the Foot

2x4inch strips of white card stock with the saying "Nothing measures up to YOU! Cut them out and have fun adding a personal touch with stickers. Then fold each strip in half and staple it to a Fruit by the Foot.
5. Hug and Kisses
6. Robot Juice Boxes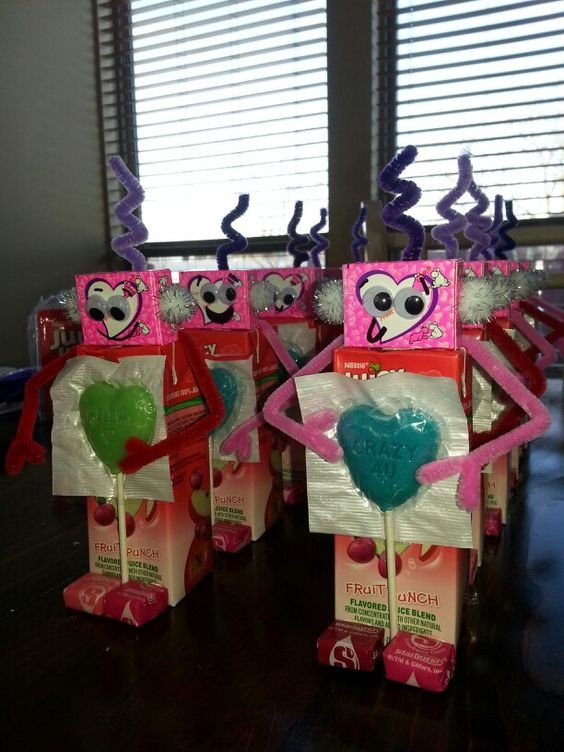 It's really the googly eyes that really make this stand out for me
7. Fishing You

Turn Goldfish snacks into a cute Valentines pun!
8. Kool Kid
9. Glow Sticks
10. Knot the Same
11. Dig You
These make a great little gift for parties. You could change the color of the bucket and the types of candy in the shovels to suit the occasion too.
12. Gumball Valentines
13. Lucky Duck

What a great Toddler Valentine's gift idea!
14. Lucky Duck

These were made as Valentine gifts for a class in the infant room at daycare.
15. Preschool Valentines
16. Valentines for preschoolers

A fish bowl that says "I am glad we are in the same school" with a baggie of goldfish or whale crackers attached.
17. Preschool Valentines
18. School Valentine with glow bracelets
19. Boogie Wipe

Boogie Wipe Valentines are great for an infant or toddler daycare party.
20. Preschool Valentines
21. Wild About You
22. Bear Hugs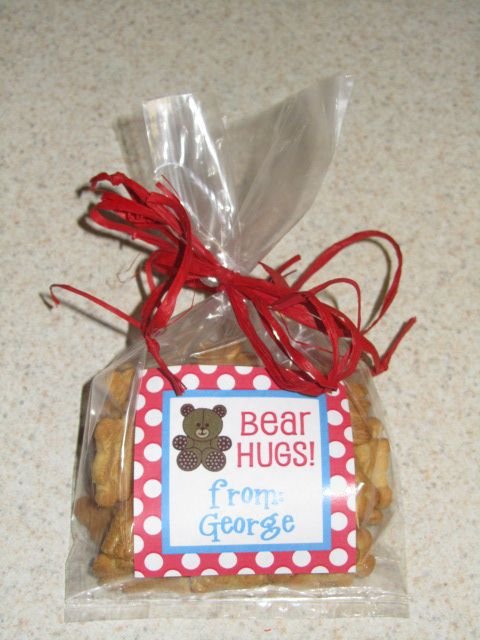 Give them Bear hugs using Teddy Grahams.