Valentines can be an amazing time for craft.  I have collected here a few unique ideas to try next Valentines day for your little ones.  Also, some are quite good for adults too 🙂
1. Rubber Ducks
2. Butterfly Valentine Snack
Just a bag and a red pipe cleaner is all you need for this cute treat.  You can use any type of treat really in any color – I just thought red was the best here.
3. Candy Car
Fast and simple – if you would like for these to stick together properly i would recommend two-side tape
4. Fruit by the Foot

2x4inch strips of white card stock with the saying "Nothing measures up to YOU! Cut them out and have fun adding a personal touch with stickers. Then fold each strip in half and staple it to a Fruit by the Foot.
5. Hug and Kisses
6. Robot Juice Boxes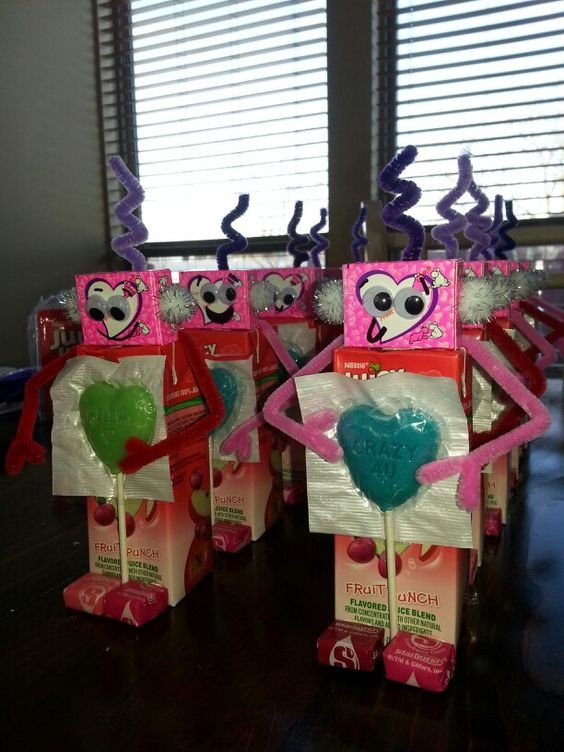 It's really the googly eyes that really make this stand out for me
7. Fishing You
Not a fan of puns, but I love Goldfish so I would love this
8. Kool Kid
9. Glow Sticks
10. Knot the Same
11. Dig You
I know that these aren't really for Valentines, but I think that they would really work.  Just change the color of the bucket and the types of candy in the shovels and I think this would be perfect.