Make a colorful Easter Veggie Tray for your family to nibble on for appetizers or a healthy snack in between meals. It makes for a healthier alternative to chocolate and looks so adorable too. It's such a cute way to serve healthy Veggies to the kiddos! In addition, the colorful Veggie platter will make a wonderful centerpiece for your table on the day.
Choose from vegetables including, carrots, cauliflower, beetroot, celery, tomatoes and anything else you enjoy. You could also make some bread and dips fr the center if you so choose and it makes a great hostess gift to bring along to a party.

This Bunny Tray looks great and will feed your little ones with healthy vegetabales!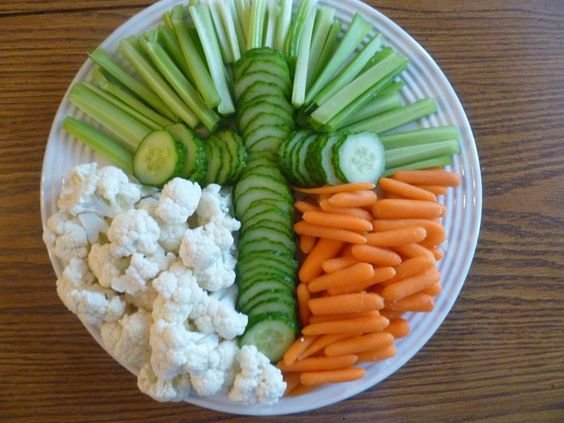 It looks gorgeous, healthy & good enough to entice even the little ones.