You don't have to be Irish to celebrate the day of all things green – so get in the party mood with these St Patrick's Day Cocktails. Since blue and yellow are the colors that make green, you can also make blue or yellow cocktails too.
1. Lucky Charms Jello Shots

Just wait for the shots to cool a bit after pouring into the shot cups (so the marshmallows don't melt) and add marshmallows from Lucky Charms cereal.
2. Leprechaun Punch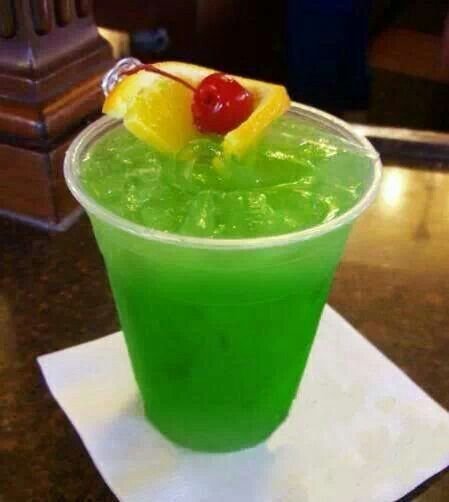 To make this fun punch – mix 1 part captain Morgan,1 part coconut rum,1 part midair melon liquor,1 part blue Curacao, a splash of sweet n sour and a splash of pineapple juice. Then garnish with a slice of orange and a cherry.
3. Baileys Drinks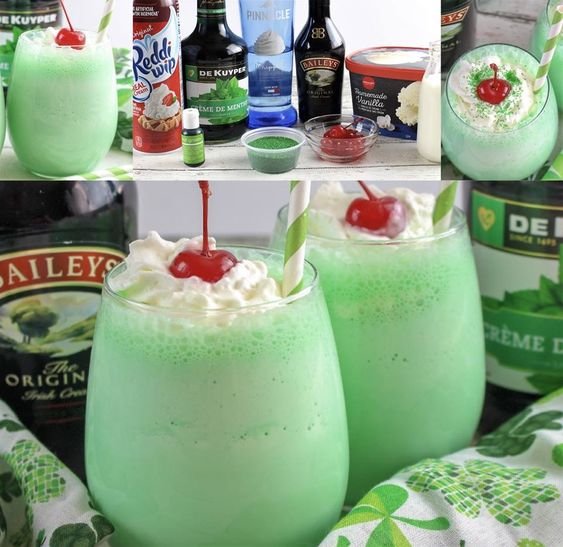 Don't forget to incorporate this delicious creamy Irish favorite which can be used in coffees and ice cream floats.
4. Green Bubbly Cocktails

Add Midori melon liqueur to champagne to create this delicious cocktail that would also be perfect for Christmas day.


5. Blue Devil Cocktail

Be a devil and make this for your guests. You'll mix 1 part line juice with 1 oz of orange juice, an oz of Bacardi rum and a 1/2 oz of blue curacao.
6. Blue Job

To make the blue job – mix 1 oz of Gin, 2/3 oz of blue curacao and 1 oz of grapefruit juice. Add Lemon-Lime soda to taste and add a garnish.
7. Snozzberry

Banana liqueur is mixed with Island punch pucker and blue raspberry vodka to make this tasty drink.
8. Jolly Rancher Lemonade

If you love the taste of Jolly Rancher then you will love this lemonade that could also be served at showers or during the summer months too.
9. Sex on the Beach

This timeless classic is perfect for any type of party.
10. Sex on the Peach

A twist on the classic, you'll mix epic peach with peach schnapps, orange juice, pineapple juice and cranberry juice.
11. White Walker

A cocktail that is perfect for any festive occasion! Fill a tall glass with ice, and fill it with white chocolate liqueur to the half way point. Fill the rest with club soda and gently add a spoonful of blue curacao.
12. Blue Long Island Ice Tea

Add a surprise punch to Long Island Ice Tea by turning it blue!
13. Future Freeze

This would also be the perfect addition to a Frozen themed party.
14. Something Blue

When we think of borrowing blue – a delicious cocktail doesn't immediately come to mind, but why not!
15. Fuzzy Leprechaun

There will probably be more than a few fuzzy heads after this cocktail. Mix 1 oz peach schnapps, 1 oz blue curacao, 1 oz vodka, 1/2 oz orange juice, 1/2 oz pineapple juice and garnish with a slice of orange and a cherry.
16. Hypnotic Breeze
17. Liquid Marijuana
18. Monkey Coffee
19. Tokyo Iced Tea